If you have been to the Greenmoor Ponds recently you will have noticed the drop in the water level in the Lower Pond.  In fact, the loss has been so dramatic that the pond is now completely dry. Where has the water gone?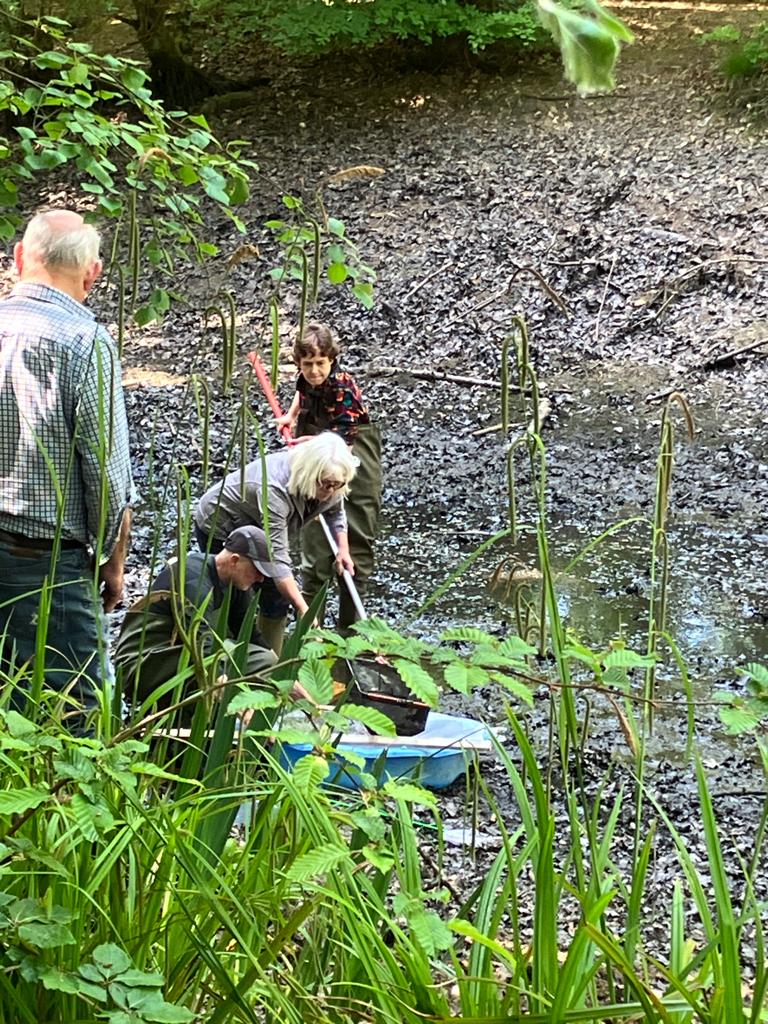 The Woodcote Conservation Group (WCG) has been monitoring the situation regularly in the hope that the underlying issue will become clear but, all that can said at the moment, is there must be a significant breach in the clay bed which lines the pond somewhere close to its centre.
The situation is not without precedent as the pond almost dried out in a period between 2002 and 2005. Then, the WCG worked with a hydrologist and a pond ecologist to identify the problem and then developed a plan to rectify it. Significant fund raising was required as the cost was approx. £30,000.
20 years ago it took nearly three years for the pond to empty. The current problem is clearly not the same as the pond has emptied within just a few weeks. The WCG has consulted the hydrologist and ecologist who investigated and resolved the previous problem for their advice as to what the underlying cause of the breach might be. Once we have established what has happened and where, we will be able to formulate a plan to address the problem and obtain an estimate of the cost to resolving the problem.
In the meantime, during the first weekend in June we quickly organised a couple of working parties to remove as many of the thousands upon thousands of toad tadpoles stranded in the Lower Pond as practicable. The tadpoles were carefully transferred to the Upper Greenmoor Pond and to Tidmore Pool.
A final note of caution – no one should venture out on to the exposed areas of the pond. As the pond dries out the top layer of leaves might appear firm underfoot but in fact it will not support the weight of a walker or even a dog in the wetter areas so please stick to normal paths around the top edge.
We will keep you updated.